Alter Experiences LLC is the result of an ever-evolving dream, very different from the busy modern day world. It's a vision of a simpler place where life is basic, beautiful & in resonance with nature. It's this dream that's inspired our tourism model and business approach.
We are an outdoor hospitality company, dedicated to creating meaningful experiences in nature & encouraging sustainable tourism development globally.
Our primary sites are in the Cleveland National Forest (Laguna Mountain) & near Lake Cuyamaca & the Cuyamaca Ranch State Park. We have various affiliate destinations in some of the most pristine and exotic destinations on this planet where we offer our glamping retreats. Some of these destinations include; Baja California - Mexico, Catalina Island, Big Sur, and the Red Sea.
Rami Abdel and Shantel Seaone founded Alter Experiences in 2016 and established their headquarters in the backcountry mountains of San Diego county.
The San Diego Central Mountain Region was the ideal destination towards exemplifying such a unique tourism model. The conservation efforts, as well as the balance between tourism & resource management that's been achieved here is a testament to the uniqueness of this community - the character of its leaders & citizens.
These magical regions are a convergence of extraordinary bio-diversity, heritage, history, conservation, & sustainable community development, that have ultimately inspired our company vision.
We're working as a community to position San Diego's backcountry as a global leader of sustainable tourism development.
Since our founding in 2016, we've hosted over 100+ visitors so far from 16 different cities with nothing but raving reviews.
At the beginning of 2019, it was time to take our company to the next level. We set out to raise $25,000 to outfit 6-8 additional glamping sites throughout the San Diego backcountry.
We successfully raised over $27,000 on March 24, 2019 through  a Kickstarter campaign and started our expansion plans shortly afterwards.
Alter Experiences LLC is a proud advocate of sustainable living & nature oriented experiences, which inspired our tourism concept. We strive to create an outdoor experience that encourages people to spend time in nature.
In our on-going search to find the most pristine and remote destinations to host our glamping retreats, we came up with the idea of a glamping caravan that moves from site to site.
Where you'll be staying will depend on many factors including; accommodation style, season, groups size, etc. Many factors come into play for us to deliver this one of a kind outdoor and nature immersive experience.
We're setting out to prove that economic growth & sustainable business development can be achieved without plundering our resources, destroying the environment, succumbing to corporate greed, or sending jobs overseas.
New economic trends point towards more localized & community centric models, which encourage business comradery & responsible business practices.
Thanks for stopping by and we look forward to hosting you soon.
With LOVE and regards,
Shantel and Rami Abdel
It started out as nothing more than a dream. We made a commitment to live life on our own terms and in pursuit of our passion for responsible travel, hospitality and environmental stewardship.
We were compelled towards a lifestyle where we could express ourselves freely, while applying our creative skills towards causes that truly mattered to us.
Alter Experiences is the manifestation of this dream, which has grown beyond our wildest expectations.
We established San Diego's first glamping and outdoor hospitality retreat. We're currently the first glamping outfitter in California, under permit of US Forest Service.
We raised over $27,000 on Kickstarter in March and made NBC national news headlines in August with Nichelle Medina.
July 2019 was our highest month on record and we hosted over 100+ people.
We've been an Airbnb super host for two consecutive years and recently achieved Hip Camp Star host. We were also recognized with a certificate of excellence by the Julian Chamber of Commerce.
And if you've been following, you know we have some exciting company expansion plans in 2020. Stay tuned!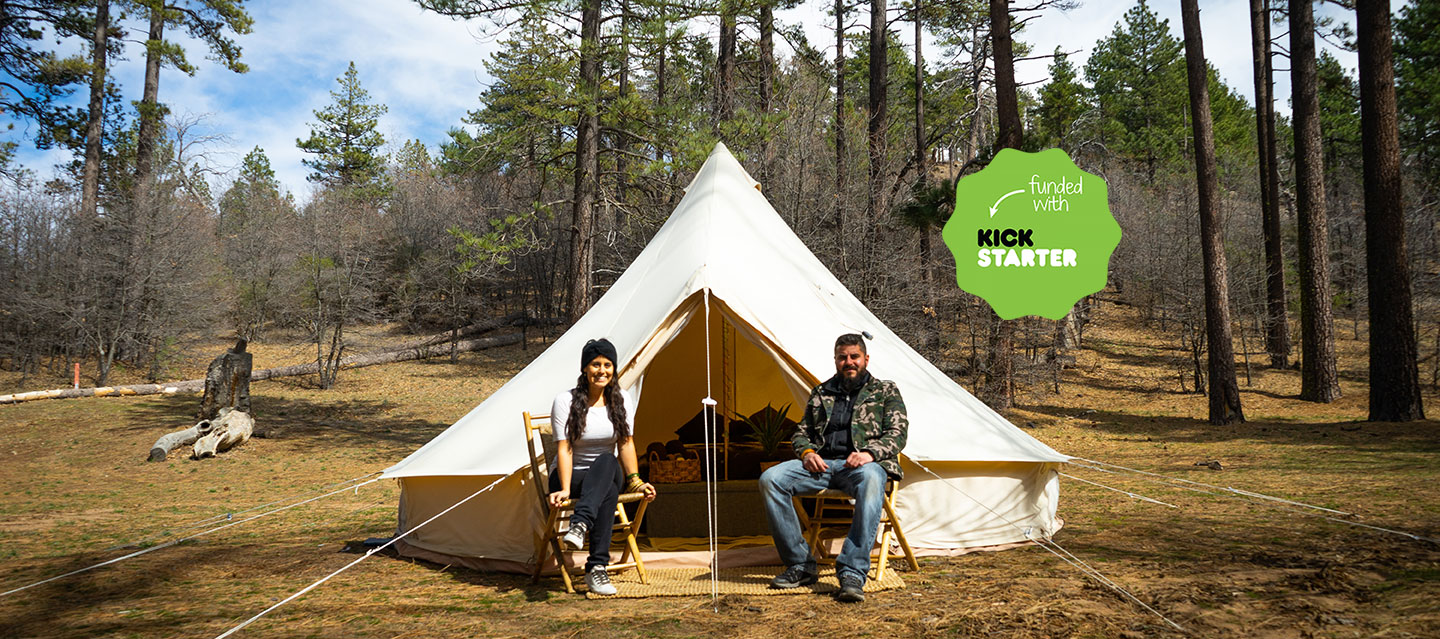 Shantel Seoane
C.E.O. & Founder
Shantel Seoane was born & raised in San Diego, California & currently resides in Julian. She's a driven entrepreneur with a passion for filming & digital media. She uses her creative skills to help empower like-minded individuals to achieve their personal & business dreams.
Shantel founded Creative Flow Media in 2014 as a way to help entrepreneurs, businesses, organizations & non-profits alike to enhance their branding & captivate their audiences. Applying her creative internet marketing skills, she's spearheaded many successful video campaigns for clients all over the world.
Many of her most popular video campaigns were marine conservation efforts where she worked with the likes of dolphin activist Ric O'Barry, and BBC's Paul Rose.
She's had a deep love for the ocean and marine life since she was a child. Many of her teenage years were spent diving in the Red Sea, filming and interacting with sharks and marine life. Through her video documentation work, she supported marine research and conservation efforts in the Red Sea, as well as many destination marketing campaigns up until the 2011 Arab Spring.

Shantel also spent much of her childhood along the Sea of Cortez. These waters have captivated her imagination since childhood, were she spent more of her days in the water. She's very proud of her Latina heritage and speaks fluent Spanish.

Shantel's passions are nature & wildlife, sustainable living, conservation & video production. She has nearly 10 years experience in digital media development, specializing in graphic design & video.
Her skills include graphic design & working with programs such as Adobe In Design, Illustrator, Lightroom, Photoshop, Adobe Premier Pro and After Effects.
Shantel has an international client portfolio spanning the globe including; BBC, Discovery Channel, Green Peace & The Egyptian Tourism Ministry. You can check out her portfolio at www.creativeflowmedia.org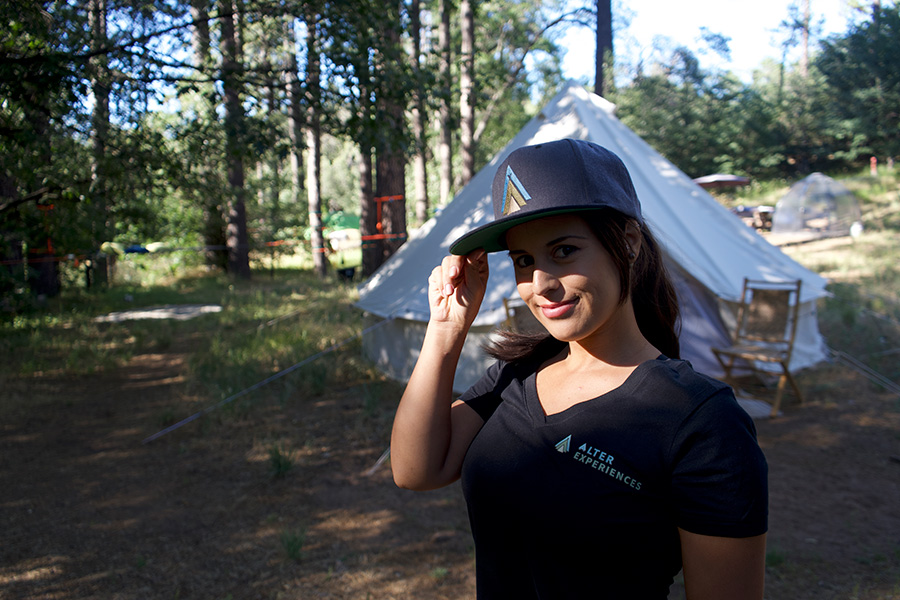 Rami Abdel

Co-Founder
Rami Abdel is a serial entrepreneur specializing in internet tech, application development & digital media. He manages several businesses in various industries out of his hometown San Diego. He's the Managing Director of Countywide Wholesale, as well as the Founding Member of Alter Experiences LLC. As President of the San Diego Backcountry Visitors Bureau, he's also involved in various volunteer efforts & community led initiatives in his hometown. As a board member of the Julian Chamber of Commerce, Rami has helped initiate various sustainable business models in San Diego's backcountry.
Rami has a deep passion for cyber-culture & its capacity for disruption & geo-political change, having witnessed firsthand the its transformative capabilities during the Arab Spring in 2011.
Many of his years were spent traveling while working in the international tourism & hospitality industry. He's worked with various NGO's & world-renowned eco-tourism destinations in various capacities over the past decade. It was during these travels that he was deeply inspired by the application of internet culture towards community empowerment, socio-economic change & grassroots movements.
After visiting & working at some of the most pristine & exotic habitats in the world, he was also very much inspired by environmental conservation movements & sustainable business trends.
A product of the dot.com generation, Rami has worked extensively applying internet technology towards raising awareness, activism, community outreach, & business automation.
Rami is currently dedicated to encouraging sustainable business models in San Diego's backcountry, as well as applying his IT knowledge & experience towards helping entrepreneurs achieve their on-line business goals.
He loves nature more than anything and spending quality time with friends and family.