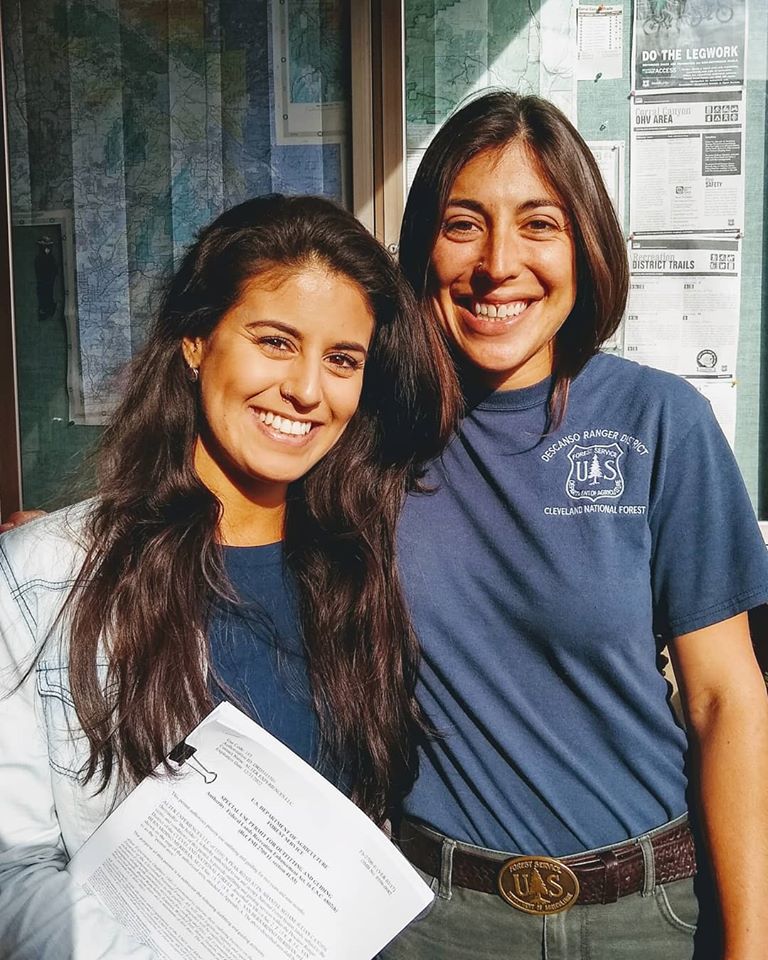 There is a certain level of awesomeness and kickassery to some people.
One of those people is Lindsey Steinwachs - U.S. Forest Service - Descanso Ranger District. She's been an integral part of helping develop the outfitting and guiding program in the Cleveland National Forest, along with conservation efforts, among many other initiatives.
She plays an important part in helping manage the balance between recreation growth and conservation management. It's a huge responsibility that requires a no compromise attitude, as well as forward thinking policies as we deal with the demand on our recreation areas.
3 years ago, Lindsey recognized the potential in our business model and took a chance on us.
Today, we remain the first glamping outfitting program in the State of California, thanks to her forward thinking approach. We've set the stage for the growth of the outdoor hospitality industry and continue to pioneer sustainable business trends in our backountry.
As a business dedicated towards responsible travel, we can't think of a more important alliance than supporting the mission of the US Forest Service.
We look forward to many more years of helping create nature immersive experiences in our Cleveland National Forest.
Thank you to all of the amazing staff at the U.S. Forest Service - Descanso Ranger District office.
#clevelandnationalforest #outfitters #mountlaguna #mountainlove #womanpower #kickass #glamping #outdoorhospitality #outdoorrecreation #outdoorevents #sandiego #makingmoves #trendsetters #dreambig #workhard #fightforyourdreams #dowhatyoulove #thinkbig #planbigger #sustainablebusiness #nationalforest #camplife #optoutside #traveladdict #adventureseaker #naturelover #travelmore