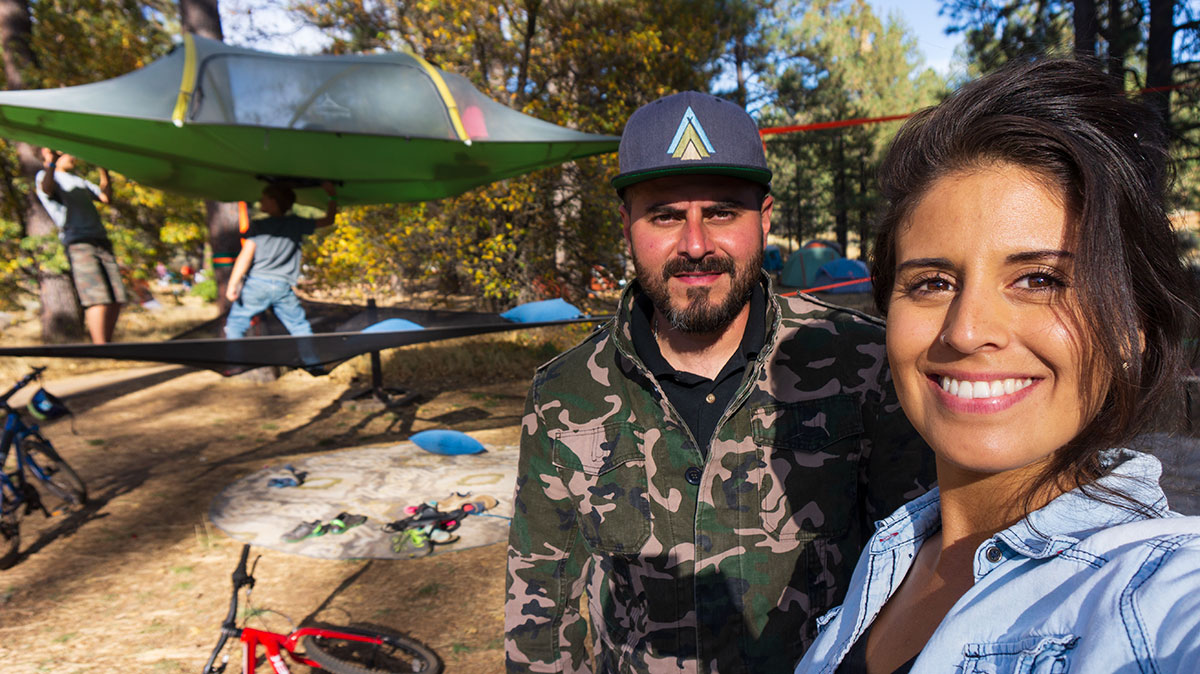 In the course of our complex internet marketing approach from the trenches of cyberspace, we recently discovered that Alila/Hyatt is now offering a beautiful glamping experience in Ventana Big Sur: https://www.ventanabigsur.com/glamping/overview
The space looks amazing like only Hyatt could deliver. It's a significant move for a leading multi-national hospitality company with 1100 hotels and all-inclusive properties in 69 countries across six continents.
Here in San Diego, a quick internet search brings up over a dozen glamping options across the county, as well as multiple paid ads inciting you to book now. Everything from glamping by the beach, glamping at a winery, yoga glamping and even an Alpaca glamping experience.
Most of these businesses just popped up in the last couple of years, very much coinciding with the recent rush towards rural and remote living/travel trends after the pandemic.
The San Diego glamping scene has grown tremendously since we first started in 2017, as well as in the state of California at large. More and more glamping companies are emerging faster than we can keep track of and the glamping gold rush is seemingly upon us.
Many established players such as Hyatt are moving in on the market, while many niche markets and hospitality experiences are simultaneously emerging. More and more established campgrounds are seeing the financial benefits of glamping out a few sites and offering a higher tier camping experience. Not only does this bring in higher revenue, but also helps attract new client demographics.
Pop-up glamping events and mobile glamping services are another spin-off with growing demand. Outdoor settings and lower-budget events seem to be very popular with younger demographics and influencers these days.
It's always exciting to see the growth of a new industry, let alone one that you were ahead of. This type of growth is always good for both the consumer and the industry, while encouraging business owners to innovate and stay competitive. 
With new industry growth comes new challenges and new players. As one of those business owners that were there from the beginning, we're most certainly feeling the effects and seeing big changes in the market, in an already volatile economy.
Competition is growing fast, while cash strapped consumers aren't spending like they used to due to sky high inflation.
It's a lot to navigate for any small business and things are just getting more hectic and uncertain by the day.
We've had to step up our own game and be as competitive as ever. We've had to invest a lot more in Google and social media ads than ever before and partnered up with Visit San Diego recently, as well as several social media influencers.
We've been able to maintain our edge primarily through an aggressive internet marketing approach and staying on top of the SEO. On-line booking trends are having a huge impact on market share and growth, which we were fortunate enough to be ahead of. 
We created new revenue streams through our MTB rental program and event staging, which has also helped our bottom line this year.
Opening up a new destination in San Felipe was another very strategic move for us, which has given our return visitors a new place to explore.
Of course keeping our business completely automated, streamlined, scalable and mobile continues to be a huge contributing factor to our success. It's an area which most failing business owners continue to neglect, which they'll no longer be able to ignore in this economy.
Things have never been this tough, or more uncertain as we march on into 2022. Life has never been this fast-paced, stressful or more hectic and the economic outlook is bleak. It can seem overwhelming at times and the constant need to adopt is exhausting. It's going to take the most dedicated and tech savvy entrepreneurs to move their businesses forward over the years to come.
We're wishing all you new entrepreneurs out there the best of luck with your glamping ventures. There's no greater mission than getting people in nature and spending time in the great outdoors.
With love,
Shantel & Rami Abdel